NEWS
Copyright © 2020 BelvoirDMS.org • All Rights reserved • E-Mail: ray.chapman@gmail.com
We Were More than Instructors, Students or Employees
---
---
---
---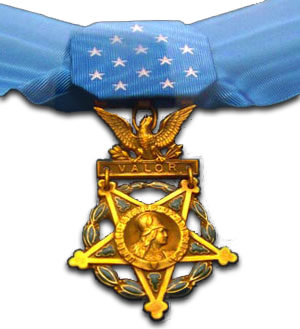 The school can not predict what will happen after our academic influence fades. When the student or employee leaves they leave with the best we had to offer. However, we like to think that in their later lives we had some bearing on their character, thinking and their pursuits in life.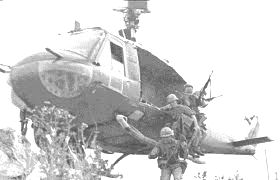 Bruce P. Crandall, Major, Corps of Engineers, while serving as an aviator with 1st Cavalry Division (Airmobile), La Drang Valley, Vietnam, 14 November 1965. Major Bruce P. Crandall distinguished himself by extraordinary heroism as a Flight Commander in the Republic of Vietnam, while serving with Company A, 229th Assault Helicopter Battalion, 1st Cavalry Division (Airmobile). On 14 November 1965, his flight of sixteen helicopters was lifting troops for a search and destroy mission from Plei Me, Vietnam, to Landing Zone X-Ray in the la Drang Valley. On the fourth troop lift, the airlift began to take enemy fire, and by the time the aircraft had refueled and returned for the next troop lift, the enemy had Landing Zone X-Ray targeted. As Major Crandall and the first eight helicopters landed to discharge troops on his fifth troop lift, his unarmed helicopter came under such intense enemy fire that the ground commander ordered the second flight of eight aircraft to abort their mission. As Major Crandall flew back to Plei Me, his base of operations, he determined that the ground commander of the besieged infantry battalion desperately needed more ammunition. Major Crandall then decided to adjust his base of operations to Artillery Firebase Falcon in order to shorten the flight distance to deliver ammunition and evacuate wounded soldiers. While medical evacuation was not his mission, he immediately sought volunteers and with complete disregard for his own personal safety, led the two aircraft to Landing Zone X-Ray. Despite the fact that the landing zone was still under relentless enemy fire, Major Crandall landed and proceeded to supervise the loading of seriously wounded soldiers aboard his aircraft. Major Crandall's voluntary decision to land under the most extreme fire instilled in the other pilots the will and spirit to continue to land their own aircraft, and in the ground forces the realization that they would be re-supplied and that friendly wounded would be promptly evacuated. This greatly enhanced morale and the will to fight at a critical time. After his first medical evacuation, Major Crandall continued to fly into and out of the landing zone throughout the day and into the evening. That day he completed a total of 22 flights, most under intense enemy fire, retiring from the battlefield only after all possible service had been rendered to the Infantry battalion. His actions provided critical resupply of ammunition and evacuation of the wounded. Major Crandall's daring acts of bravery and courage in the face of an overwhelming and determined enemy are in keeping with the highest traditions of the military service and reflect great credit upon himself, his unit, and the United States Army
Bruce P. Crandall was a student in 1954 in Wheeler Hall.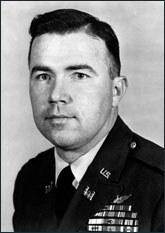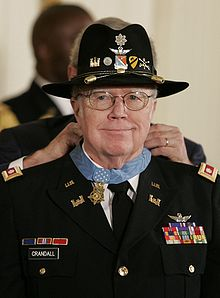 Receiving the Medal of Honor from President Bush 26 February 2007

The Medal of Honor is the United States of America's highest military honor, awarded for personal acts of valor above and beyond the call of duty. The medal is awarded by the President of the United States in the name of the U.S. Congress to U.S. military personnel only.

If you saw the 2002 Mel Gipson movie "We were Soldiers" Bruce was played by Greg Kinnear
Bruce Crandall's Story YouTube Video
Crandall's Home Page A truly GREAT site. I spent over on hour in this site and plan on returning as often as I can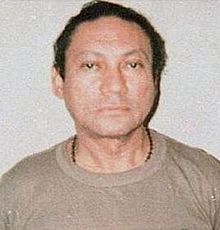 Manuel Noriega Was a student here before he was a dictator.
Manuel Antonio Noriega Moreno, born February 11, 1934, is a Panamanian politician and soldier. Noriega was a career soldier, receiving much of his education at the Military School of Chorrillos in Lima, Peru. He also received intelligence and counterintelligence training at the School of the Americas at the U.S. Army base Fort Gulick in 1967, as well as a course in psychological operations (psyops) at Fort Bragg, North Carolina.School records and fitness report said - "Requires Supervision". His tour at our school is a bit murky. He was military dictator of Panama from 1983 to 1989.
Depending on who is in power in Washington DC many times dictate who goes to our military US schools
Leon Van Autreve

Van Autreve attended the Survey Course during WWII and came back to visit the school during his tenure as SMA. Leon L. Van Autreve was the fourth Sergeant Major of the Army. He was sworn in on July 1, 1973 and served until June, 1975. He was born in Eeklo, Belgium, on January 29, 1920 and died March 14, 2002, in San Antonio, Texas

SMA Van Autreve saw increasing the standards of the Army's noncommissioned officer corps as his highest priority. As part of the rejuvenation of the NCO Corps, SMA Van Autreve gave NCOs more voice in command decisions, reduced the Army's reliance on soldiers' councils, increased professional standards for NCOs, developed the Noncommissioned Officer Education System, and encouraged NCOs to have the moral courage to police their own ranks.

Sergeant Major Van Autreve attended George Washington University, University of Toledo, University of Maryl and Alaska Methodist University, and was a member of Phi Alpha Theta.
---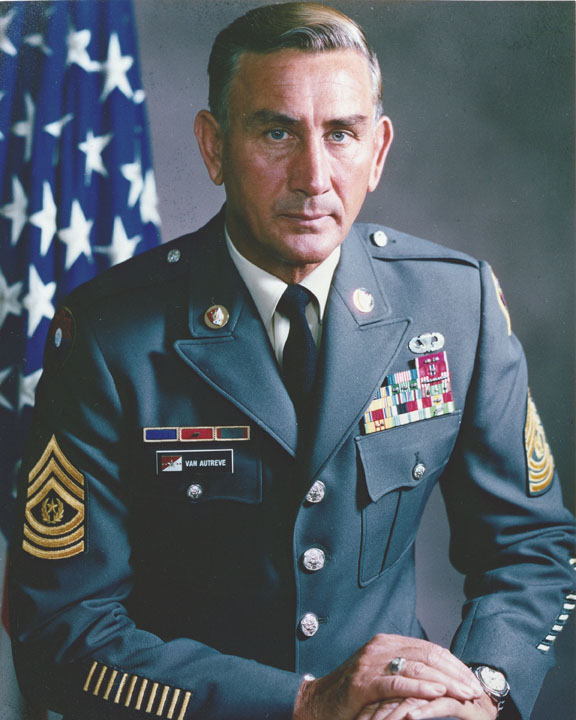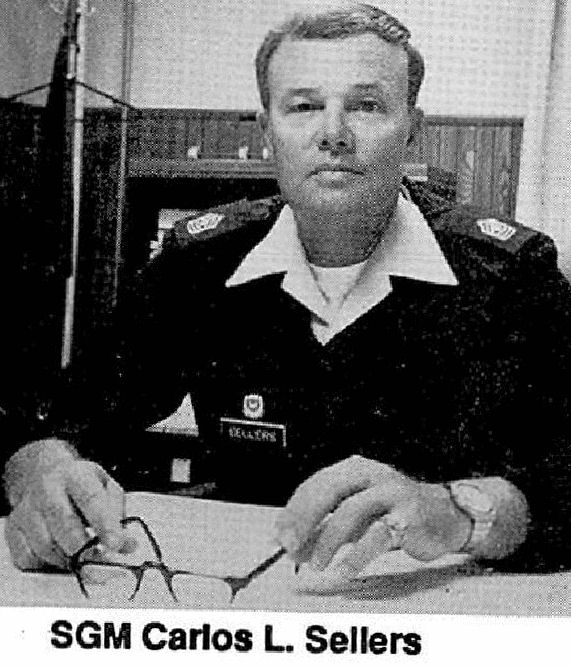 SGM Carlos L. Sellers was the School SGM in the very early '90s. Carlos Loved to fish and took that to another level (professional) post retirement: •You can see more of Carlos here
As a PS, Carlos has not quit his day job - yet.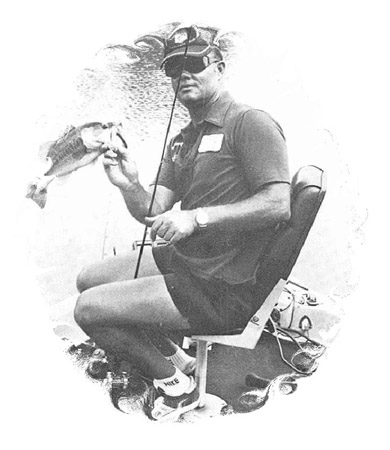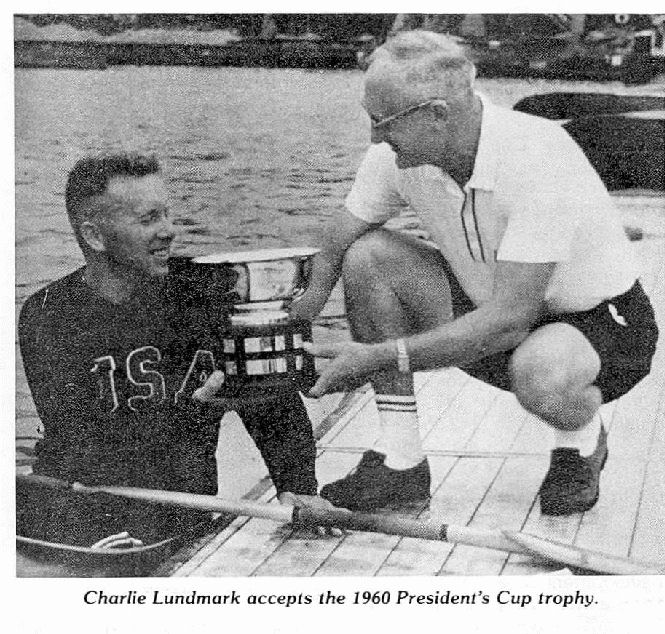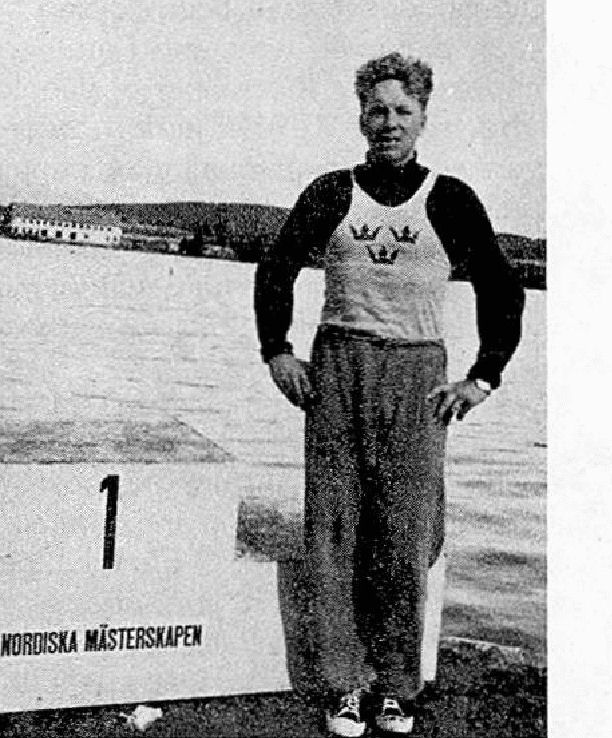 Charles William Vincent Lundmark
For a complete and factural article on Charles see the 1 June 1979 edition of the DMS Contour. But briefly he was drafted into the military, retired as a SSG then having already served three military tours with DMS a tour in Korea and also Vietnam. He returned to Belvoir and DMS as a civilian in 1997. Born: May 6, 1927 in Chicago, Illinois, United States. His family moved him back to the families homeland of Sweden at 11 years of age. Water sports was the second national sport at that time only behind Soccer. Charles took to the water and was winning regional heats before he was 14. His main affiliations in the States: Washington Canoe Club, Washington (USA) He was quiet but professional in his every day life. Charles believed in the European method of training athletes so in his spare time using his own money training all the young people he could that had a taste for the water and boating. In his "other" life he was an Olympian that participated in the 1952 Helsinki, 1960 Rome and trained for the canceled 1972 Munich summer olympics. Charles was a champion Sprint canoeist.

Charles passed away 23 Aug 1999
---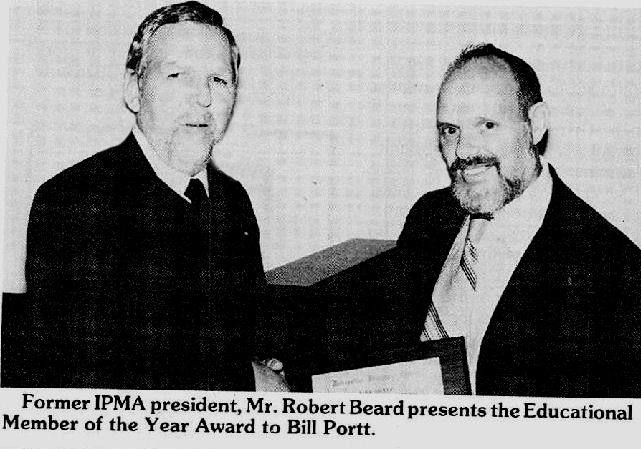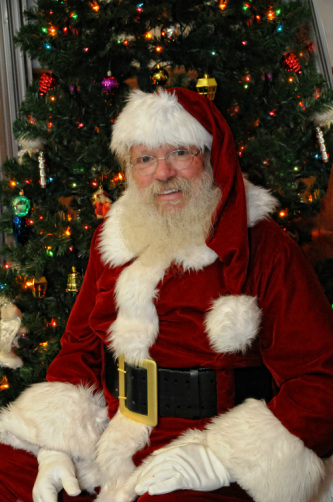 Bill Portt
Master Chief (Retired) Bill Portt is a professional Santa Claus. He has a real beard and plays the part very well. He attends our luncheons almost all the time in regular clothing of course. Bill's Web site Along with the recognition of educational member of the year (1983). Bill is also sighted as a Blood Donor of over seven (7) Gallons in 1983. Not sure of later years but you can bet on Bill always doing all he can for those that need it most.
---


UPDATE From Bruce Crandal Col (R) - 7 March 2020

A little FYI: the First Cav went to Vietnam in 1965 with 2 units top heavy with X-Topo pilots. The 229th Assault Helicopter Bn had 3 of its 4 companies commanded by X-Topo all of whom served in the 30th 10 years earlier and later out of Panama with IAGS. I had A Co. Dick Rogers B Co. Jon (Cornelius) Radu, D Co and we had Engineers scattered through-out the battalion.i had Ed Freeman as my 1st platoon leader and Pyne Gramly as my Ops Officer. The 11th Avn Group staff commanded by then Col (later LTG) Al Burdette, had the entire staff, the S-1, S-2, S-3 and S-4,, as Engineers. ( He ran all the Aviation elements in the. Cav and obviously thought highly of Engineer Aviators).That staff included Bob Flint, Del DeGennife, Hugh West and Gonzales. All these officers in both units stayed in Their positions for the full year we were there. ALL the 11th Gp staff retired as Cols Big Ed Freeman and I received the Medal of Honor for the battle depicted in the Mel Gibson movie We Were Soldiers. Prior to Vietnam, All of us served multiple tours in Topo either in the 30th out of California or IAGS or both . We were all both fixed wing and Helicopter qualified as well as instrument rated. The interesting fact was not one of us Engineers could or would command the Cav aviation battalions on future tours. They were restricted by some General in the pentagon to only "COMBAT ARMS" even though the most experienced aviation commanders in the Army were almost all Combat Engineers. I was sent back to Vietnam to the Cav in 12 months and 12 days and could only command the 1/9th Cav Sq. There was the 225th, 226th, 227th, 228th and 229th that were new Army units in the Division that were specifically excluded from Engineers as commanders. I was to command the 1/9th but my helicopter got bombed out of the sky before the change of command and I spent the next 5 months learning to walk again. I did finally get a battalion but only after 2 years as the Deputy Chief of Staff at Ft Leonard Wood Where I commanded the 5th Engr Combat Bn. Now there is any Aviation Branch in the Army. (There are no restricted Command positions in the Branch. The corps did not protest the exclusion policy! Sorry this was so long and painful! It is Tough one finger typing! Best regards! Bruce Crandall Col (R) CE/Aviator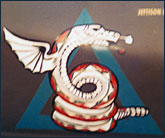 All pilots, especially combat pilots have "nicknames". Bruce's was SNAKE. His huey crew gave it to him because he flys lower than snakeshit