NEWS
Copyright © 2016 BelvoirDMS.org • All Rights reserved • E-Mail: ray.chapman@gmail.com
The Sergeant Major's Roles and responsibilities"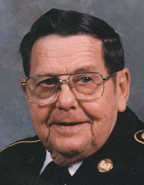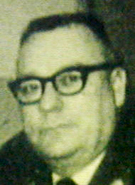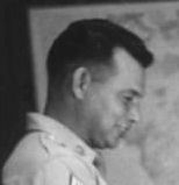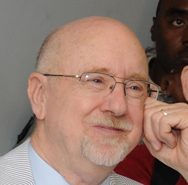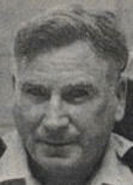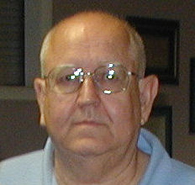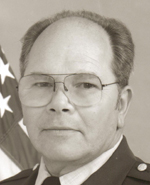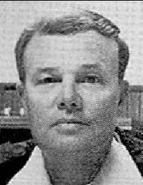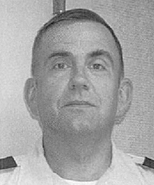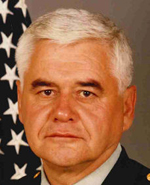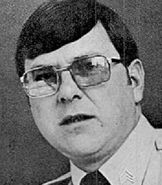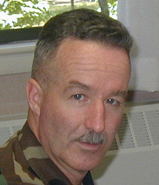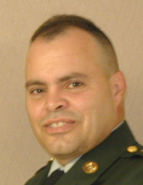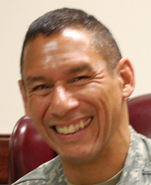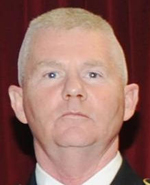 Dale Boldig
1972
(RIP)
Phillip Piel
1973-1974
(RIP)
Thomas Harris
1974-1978
(RIP)
William Locke
1978-1984
Phillip Tarr
1984-1987
Jake Bernard
1987-1988
John Dodge
1988-1990
Carlos Sellers
1990-1992
Herb Schmeling
1992-1994
Joachim (John) Mazur,
1994-1997
Ted Poulson
1997-2002
Paul Swartz
2002-2004
Cecilio Rodriques
2004-2008
Jesus Vega
2008-2010
Bruce Mersereau
2010-2012
---


In the U.S. Army, Sergeant Major refers to both a military rank and a specific administrative position. The rank refers to the highest enlisted rank, just above First Sergeant and Master Sergeant, with a pay grade of E-9, NATO rank OR-9 . The leadership position, Command Sergeant Major, is the senior enlisted advisor to the commanding officer and carries with it certain ceremonial functions such as caring for the unit's colors (flag). Additionally, they serve as monitors of, and advocates for, the enlisted men in the command. This position mostly exists in units of battalion size and larger. Essentially the sergeant major's experience and ability are equal to that of the command sergeant major, but the sphere of influence regarding leadership is generally limited to those directly under his charge.

The Command Sgt. Major / Sgt. Major Promotion Process

Unlike the promotion processes for Private through Staff Sergeant, your unit commander has little to do with the promotion process to E-7, E-8, and E-9. These promotions are completely centralized at Head Quarters of the Department of the Army (HQDA).

Enlisted Centralized Selection Boards are convened Army-wide, at the U.S. Army Enlisted Records and Evaluations Center (USAEREC) in Indianapolis, Indiana. USAEREC is a subordinate command of U.S. Army's Personnel Command (PERSCOM).

The Centralized Selection Board (CSB)

Each year HQDA determines how many soldiers within each MOS it plans to promote to the ranks of E-7, E-8, and E-9. About four months prior to convening the board HQDA also establishes and announces the zones for each board to consider. These zones define the date of rank (DOR) requirements for consideration by the CSB for both primary zone (PZ) or the secondary zone (SZ) selection.

The PZ consists of all soldiers of a specific grade whose DOR falls within the announced zone for consideration. The SZ provides outstanding soldiers, with a later DOR, an opportunity to compete ahead of their contemporaries. There is no minimum time-in-grade (TIG) requirements for promotion to E-9, but you must meet the minimum 9 years time-in-service (TIS) requirements to be eligible for promotion.

Note: These are minimum TIS requirements -- it is extremely difficult to make the rank of Sergeant Major in 9 years. The Centralized Selection Board consists of officers and NCOs with a general officer serving as the board president. The boards are divided into nine to eleven separate panels, which in turn, review and score the candidates records. Although you do not personally meet the Centralized Selection Board, you may write to the president of the promotion board to provide documents and information. Although this written communication is authorized, it should only address information that is not provided in your records that you feel will have an impact on the board's deliberations. The promotion records consist of your Microfiche Record Review, Official Photograph, Personnel Qualification Record, and Personnel Data Sheet -- essentially everything that is in your military records, including decorations (medals), dates of service, dates of assignments, duty positions (past and present), performance reports, educational accomplishments, military training, Army Physical Fitness Test (APFT) score, and records of disciplinary. The members of the board are required to consider your entire career. This ensures that no single event, good or bad, will determine your standing in relationship to your peers. The board members vote independently on each record, scoring them on a scale of 1+/ - to 6 +/- . A score of 3 or better indicates that you are fully qualified, but a score of 2 or less means that you will be retained in grade or referred to the Qualitative Management Program (QMP). All the candidate's records are then rank ordered based on the score given by the board members. The Army then takes all the selectees (without regard to MOS), and assigns them a promotion sequence number, which is assigned according to seniority. Example: The Army will give the lowest sequence number (0001) to the selectee with the most time-in-grade. Each month, for the next 12 months, the Army will then release the sequence numbers of those to be promoted during that month. This ensures a smooth promotion flow for the following 12 months.