NEWS
Copyright © 2016 BelvoirDMS.org • All Rights reserved • E-Mail: ray.chapman@gmail.com
Music and a bit of Dancing


Each video can and should be viewed "FULL SCREEN" --- The reason for this page is I just enjoy good music and vocal artists and hope you do also. I am sure you have noticed from the many other video within this site that "each" video at it's end features dozens of other video, songs, etc...Enjoy -Hess-
The Music page dedicated to Hess and everyone that enjoys music...

--Ray Chapman--
I personally go to ballet only to impress. I got to tell you, hair pulled back into a bum, tutus, and 90 pound ladies on their toes has never been my thing - Oooooh and guys in very tight stockings make me wince - if you are the same, please work through the first 52 seconds of Tchaikovsky's Swan Lake's odette variation danced by Marina Rzhaannikova and the dancing gets a lot better with the likes of River Dance; Michael Jackson; Gene & Cid; Elvis; John Travolta; Edward G. Robinson; Patrick Swayze and many other-- Then....if this Dance video doesn't get your blood pumping, your toes twirling and your fingers snapping then call your local VA hospital - or maybe you are just not old enough --- yet --Hess--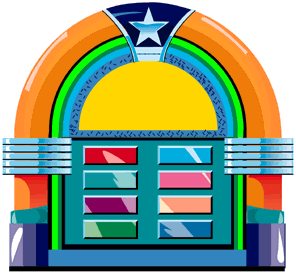 SongsTube - The artists shown just above (and are all "clickable") is but a snipance of who is actually here. The screens you open when selecting an artist all have clickable areas =
---
---
I have never heard a more beautifully written song about our country than this one I must say that the person who wrote the words really defined what America stands for & the person that sings it puts the emotions that we have for our country. Truly sends chills down my back God bless America
I love this song. The message is clear!! I am proud to be an American, and I'm proud to be a USArmy veteran!! Thank you for being proud to!!
Let's Dance
My Name is America
Marine Stuns Crowd at Tea Party
"IN GOD WE TRUST" Politics be damned. Listen to this ex-marine sing the 2nd stanza to the National Anthem, which is seldom played, sung or heard.
.

Since the words to the National Anthem were written in 1814, I have a hard time understanding why today's Washingtonians say that "In God We Trust" should be taken off our money, etc. Could it be that they are just plain ignorant of history and a whole lot more! Watch this crowd. In the beginning when he started to sing, they were not even aware he was singing the national anthem.

If you enjoyed Frank Sinata AND Andre Rieu you will enjoy this
The name Rieu is of French Huguenot origin. He began studying violin at the age of five. His father, of the same name, was conductor of the Maastricht Symphony Orchestra. From a very young age he developed a fascination with orchestra. He studied violin at the Conservatoire Royal in Liège and at the Conservatorium Maastricht, (1968-1973). His teachers included Jo Juda and Herman Krebbers. From 1974 to 1977, he attended the Music Academy in Brussels, studying with André Gertler, getting his degree "Premier Prix" from the Brussels Royal Conservatory.

If you have already visited the Remembrance Page you will recognize the background music as Andre as the conductor for the very talented 13 year old Melissa Venema and her trumpet.

Frank Sinata...well if your old enought to have belonged to the DMS or know of its people... you know Frank and his music - nuff said - enjoy.
Orson Wells Relates History of the Battle Hymn of the Republic

Whitney Houston singing Battle Hymn Of republic [Live from "Welcome Home Heroes" concert, Norfolk, Virginia, USA, 1991] The Battle Hymn of the Republic is a hymn by American writer Julia Ward Howe using the music from the song "John Brown's Body". Howe's more famous lyrics were written in November 1861 and first published in The Atlantic Monthly in February 1862. The song links the judgment of the wicked at the end of time (Torah/New Testament) with the American Civil War. Since that time it has become an extremely popular and well-known American patriotic song. The tune was written around 1856 by William Steffe. The first known lyrics were called "Canaan's Happy Shore" or "Brothers, Will You Meet Me?" and the song was sung as a campfire spiritual. The tune spread across the United States, gaining a reputation as the best song of its time. Thomas Bishop, from Vermont, joined the Massachusetts militia before the outbreak of war and compiled a popular set of lyrics, circa 1860, titled "John Brown's Body", which became one of his unit's walking songs. According to writer Irwin Silber (who has written a book about Civil War folk songs), the original lyrics were about John Brown, the famed abolitionist.
The above by Whitney was done just prior to her death...
Amazing Grace
Amazing Grace is a Christian hymn with lyrics written by the English poet and clergyman John Newton (1725-1807), published in 1779. With a message that forgiveness and redemption are possible regardless of the sins people commit and that the soul can be delivered from despair through the mercy of God, "Amazing Grace" is one of the most recognizable songs in the English-speaking world. Newton wrote the words from personal experience. He grew up without any particular religious conviction but his life's path was formed by a variety of twists and coincidences that were often put into motion by his recalcitrant insubordination. He was pressed into the Royal Navy and became a sailor, eventually participating in the slave trade. One night a terrible storm battered his vessel so severely that he became frightened enough to call out to God for mercy, a moment that marked the beginning of his spiritual conversion. His career in slave trading lasted a few years more until he quit going to sea altogether and began studying theology. Ordained in the Church of England in 1764, Newton became curate of Olney, Buckinghamshire, where he began to write hymns with poet William Cowper. "Amazing Grace" was written to illustrate a sermon on New Year's Day of 1773. It is unknown if there was any music accompanying the verses, and it may have been chanted by the congregation without music. It debuted in print in 1779 in Newton and Cowper's Olney Hymns, but settled into relative obscurity in England. In the United States however, "Amazing Grace" was used extensively during the Second Great Awakening in the early 19th century. It has been associated with more than 20 melodies, but in 1835 it was joined to a tune named "New Britain" to which it is most frequently sung today. Author Gilbert Chase writes that "Amazing Grace" is "without a doubt the most famous of all the folk hymns", and Jonathan Aitken, a Newton biographer, estimates that it is performed about 10 million times annually. It has had particular influence in folk music, and become an emblematic African American spiritual. Its universal message has been a significant factor in its crossover into secular music. "Amazing Grace" saw a resurgence in popularity in the U.S. during the 1960s and has been recorded thousands of times during and since the 20th century, sometimes appearing on popular music charts.
Stumbled across this video and for many ubiquitous reasons choose to post it here - for you, the DMS crowd and anyone else out there in cyberland that "stumbles across our site. This music is just a taste of our youth but "I liked it" and I hope it brings a grin to your face and a right foot that keeps time with yesteryear. --Hess--

During the video you get only a snipance of each song....See below for links to those songs
Under the Steetlamp
---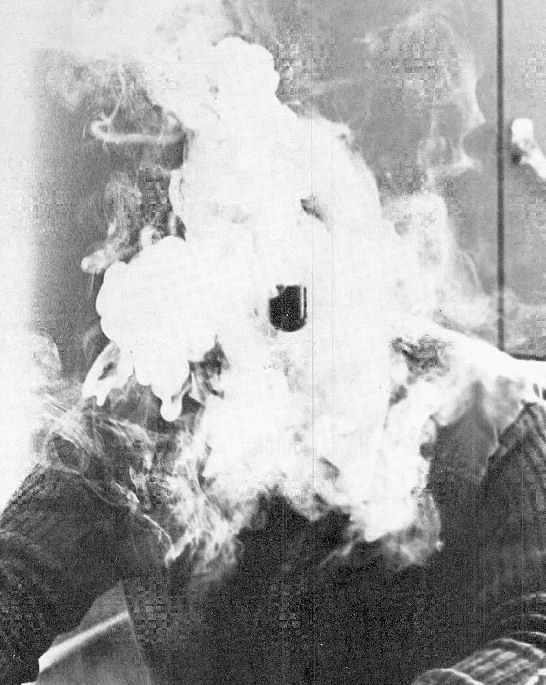 Not real sure of the history here but in the March 1979 CONTOUR the caption for the picture on the right read: "For the Director, From all of us at DMS: When you leave we promise not to cry, and if you see a tear and ask us why, we will just say "Smoke got in our eyes""

Smoke gets in your Eyes

Please click link just above for the Platters.
If you don't like the Platters there is also: Nat King Cole, Patti Austin and TRADUCAO - Enjoy

I wasn't around DMS in 1979 but I am pretty sure I know the person behind the smoke screen - Do you??